If it goes at any rate, I would like to go to the most profitable outlet, although he would like to go to an outlet mall from the inside of Tokyo.
Where is it that many rare items have gathered?
Where is the outlet which can be bought at a low price?
In order to reply to such a question, I compare three good outlet malls of access out of Tokyo.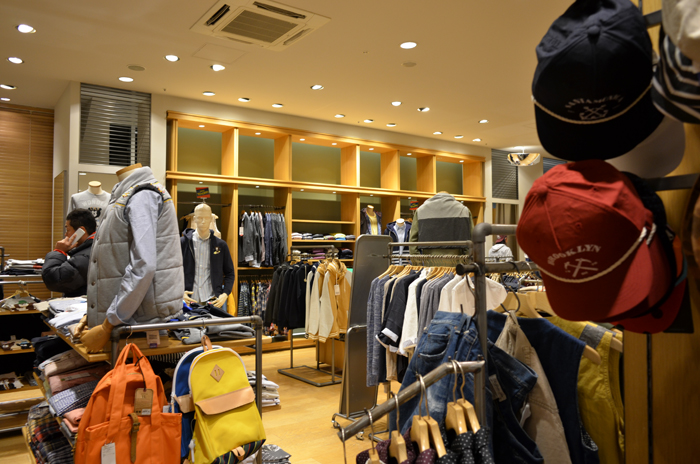 GOTEMBA PREMIUM OUTLETS has High Fashion Brands & the Larger Stock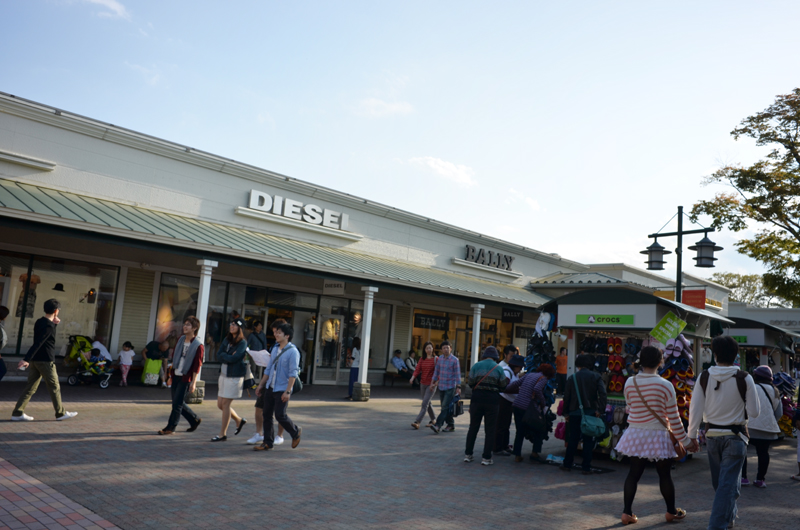 It is an outlet mall which can be accessed comparatively easily if GOTEMBA PREMIUM OUTLETS is located in Shizuoka Prefecture and the distance from a metropolitan area uses a little far thing and Tomei Expressway.
Whatever it may call it, the greatest scale in Japan is an outlet of charm.
The place with sufficient GOTEMBA PREMIUM OUTLETS is mainly three.
Numerousness of brands called the ? number of shops 210
GOTEMBA PREMIUM OUTLETS has 210 stores and this is the greatest number of shops also in domestic.
Moreover, there is not only much number of shops, but since there is sufficient width for each store, the feature of GOTEMBA PREMIUM OUTLETS is very abundant not only in a title but actual products offered.
Opening a shop of ? first-class brand or a hive land
GOTEMBA PREMIUM OUTLETS has much opening a shop of a big brand from the metropolitan area beyond comparison with other good outlet malls of access, for example, the outlet in Iruma and Yokohama which are compared this time.
Armani, Zenia, ロロピアーナ, Etro, Hugo Boss, Brioni, Dunhill, Burberry, dolce and ガッバーナ, Dior, Prada, Eve Saint-Lo Wren, ジルサンダー, Jimmy Chu, Valentino, ボッテガ, ストラスブルゴ, a diesel
Otherwise, opening a shop of the brand which is not seen easily is conspicuous for others, such as a エスト nation and Y's.
Handling of a ? first-class item
In GOTEMBA PREMIUM OUTLETS, a thing with much handling of a first-class item which goes an one-step top even if compared with which outlet mall of the Japan whole country is also the feature.
Since especially the rich layer from the metropolitan area is targeted, the same brand also has ! different like this plentifully.
For example, if it is Armani, the treatment of Giorgio Armani is condition many.
Even if GOTEMBA PREMIUM OUTLETS spends those who like a luxury brand and a hive land, and money by such a reason, he is the person that he wants a good thing in the outlet mall [ recommend / you / we / very much ].
Demerits are that メンズ, such as United Arrows, are weak and that it is common for a discount rate to be [ which has few rare things and finds ] constant compared with other outlet malls conversely.
Moreover, if you all plan to enter, saying, "There is nothing as this ON!" and it goes to buy it, there is a brand which is not unexpectedly contained and it may become a regrettable feeling.
For example, they are a B.C. STOCK BC stock containing an edifice, Jena, etc., the nano-universe nano universe, NICOLE Nicole, etc.
Does GOTEMBA PREMIUM OUTLETS have a tendency too strong against a hive land or a luxury brand?
Those who want to buy a first-class item at a low price than usual need to use GOTEMBA PREMIUM OUTLETS.
IRUMA OUTLETS Has Rare items
Better than a luxury brand, he rather likes United Arrows and a major company select shop called ビームス.
Or it is Mitsui outlet park Iruma that it is recommended overwhelmingly to the person who likes to find the find "he was able to buy it so at a low price."
It is in Iruma-shi, Saitama and becomes access using a central way from the inside of Tokyo.
Those who do not come rapidly even if called Iruma will be considered to be fairly near if you think that it is near Tachikawa.
In Mitsui outlet park Iruma, though it is comparatively compact and is a time-tested product of an outlet mall, "the brands which are not contained" is a large number.
For example, in select shops, such as a TOMORROWLAND tomorrow land and SHIPS SIPS, it is a little difficulty which is not contained and does not have the same Mino brands, such as Paul Smith Paul Smith and Burberry Burberry, either.
When saying on a scale, it is about [ of GOTEMBA PREMIUM OUTLETS ] 1/3.
In fact, there is merit which wants to come to dare to go also to Mitsui outlet park Iruma.
There are many ? finds and rare things.
In Mitsui outlet park Iruma, although a scale is not necessarily large compared with other outlet malls, a find and a rare thing are a large number.
ビームス and United Arrows have substantial designer's や import, and there is also sometimes discount of an impossible degree.
For example, the tailored jacket whose bests of United Arrows which becomes just over or below at most 6000 yen even if it goes to which outlet mall are 2000 yen and the price of 50,000 yen is slightly など etc. 10,000 yen.
Probably, to the person who likes shopping with surprise, it is more pleasant than GOTEMBA PREMIUM OUTLETS.
? — there are many rare brands
In Mitsui outlet park Iruma, the outlet of the brand which is not seen easily is opening a shop in others.
They are an international shoes gallery treating a high-quality import item, the men's line of Vivienne Westwood, a double standard, ダファー, etc.
Moreover, it is also a must that there are an outlet in Linz and a cafe of Harrod's.
In the outlet which especially the men's line of Vivienne Westwood can access from Tokyo, only Mitsui [ here ] outlet park Iruma is.
The one remaining stores that exist in Japan are in Shiga Ryuo's Mitsui outlet park.
? Costco juxtaposition
Important one as a feature of this outlet should be COSTOCO Costco under subject boil, and juxtaposition now.
It will be Costco, if it comes out from the front entrance in Mitsui outlet park Iruma and a way is crossed.
Car performs from a metropolitan area and it does some shopping at an outlet.
It has been a time-tested style to finish shopping for the one more week in Costco, and to return.
Though just a scale is more smallish at such a reason, Mitsui outlet park Iruma with many highlights is quite recommendation.
The person ! to buy a new item with a cheap price wants to check briskly.
Yokohama Bayside is More Like a Resort
compared with GOTEMBA PREMIUM OUTLETS and Mitsui outlet park Iruma which make shopping the subject to the last, the method of pleasure nearer to a "theme park" can be done — the Mitsui outlet park Yokohama bayside.
Although being below half of the Gotemba outlet, speaking in scale, are some attractive even if it deducts it?
It can pass calmly like ? resort.
The bottom can pass in feeling calmly with the building appropriate for [ there is an open cafe where lunch and a cafe are made, or ] a port town itself, having employed the feature of along a harbor efficiently to the utmost, and looking at the sea.
yokohama outlet
Feeling so that you may be in a resort completely, its different time is spent.
Since the grade by which the space from which it is absent just for a moment is usually provided for the outlet mall is natural, it is novel.
doing some shopping, resting and playing along a harbor …. as — the only outlet mall which can separate from the bustle of a city and can pass a holiday calmly is the Mitsui outlet park Yokohama bayside.
? — though small-scale, main brands have gathered
As written also previously, when saying on a scale of an outlet mall, the Mitsui outlet park Yokohama bayside is below half of GOTEMBA PREMIUM OUTLETS.
Since it is still carrying out complete [ of the major company select shop brand of Japan ] about, a degree of satisfaction is high in it being unexpected.
Speaking concretely, being ビームス, SIPS, United Arrows, URBAN RESEARCH, the nano universe, a tomorrow land, BC stock (journal standard edifice), etc.
Most overseas brands including Paul Smith Paul Smith are touch called an abbreviation.
The neighborhood is charms.
There are many ? import and rare things.
it is also near from the metropolitan area — it is — fairly many "flow things" of import and the rare thing which were collected in order to have satisfied a high sensitivity fashion lover in a select shop has arrived.
For example, even if it compares the SIPS of the Mitsui outlet park Yokohama bayside with the SIPS of which other outlet malls, there is much designer's や import.
Many items which neither BC stock nor United Arrows something also sees in others are contained.
For the Mitsui outlet park Yokohama bayside firmly made to shopping as it is unexpected though resort time is enjoyed also taking time slowly, and going by such a reason on a holiday, it is recommendation.
Since it is separated daily somehow, it is an outlet of the highest [ emission / of stress ].
How was it??
The good outlet of access was compared out of Tokyo this time.
He should already understand a suitable outlet mall for somewhere.
Let's enjoy ourselves!