Wandering around the lovely scenic seaside place that "Otaru" is in Hokkaido, I found an amazing place to have a bit of a relax, where we bought some coffee and some amazing Cream Puffs and soft serve ice cream.
The place was called "Kitakaro Cafe".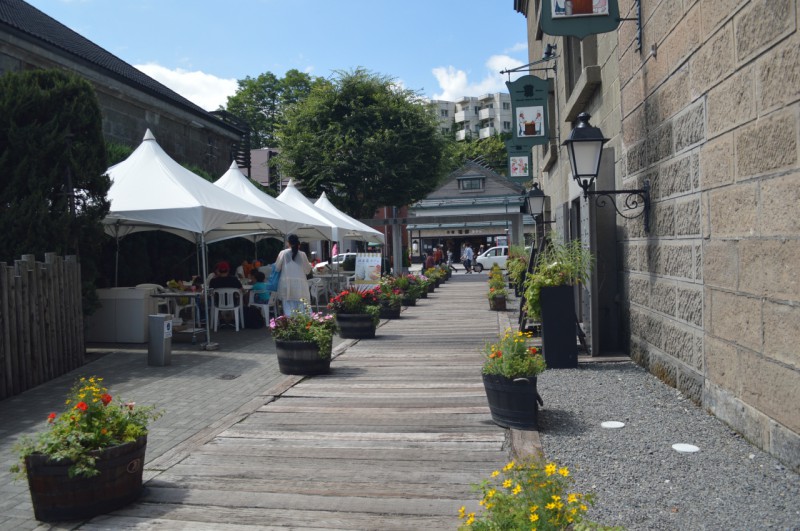 Very well priced and a great atmosphere where you could sit outside in a nice undercover area and enjoy the great architecture of this great looking old style building and the passers by on a nice sunny day while enjoying a coffee and a bite to eat.
Inside the shop you could witness the Bakers working their craft, making cakes and so on, As well as sampling what they had on offer. They had Biscuits, rice cracker, chocolates, cakes, ice creams and an array of snacks ranging from things that tasted of the sea i.e. squid flavoured bread type crackers to sweet cakes. And we sampled a lot of them.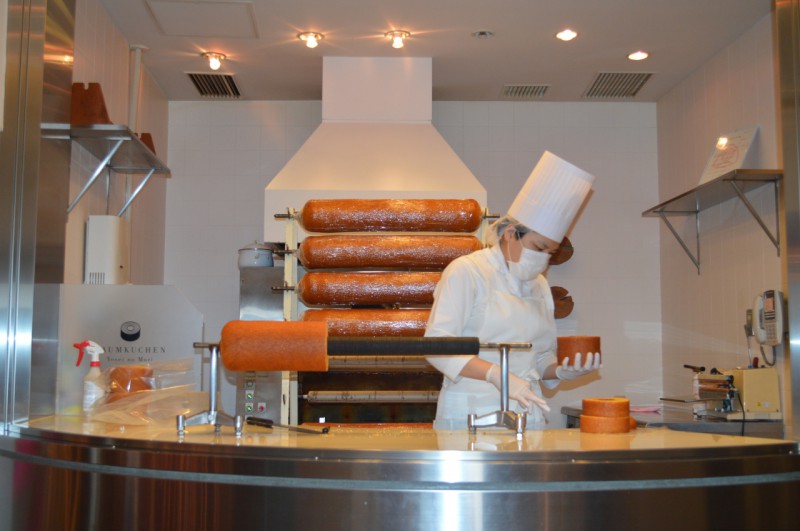 I couldn't decide which cream puff to try as there was an assortment of them on display, so I decided on trying two of these luscious delights.
The first one was a chewy "Cream Puff". It was my first time trying of one of these. Nice and light, slightly yellowish coloured dough filled with an absolutely delightful velvety cream, not overly sweet but sweet nonetheless.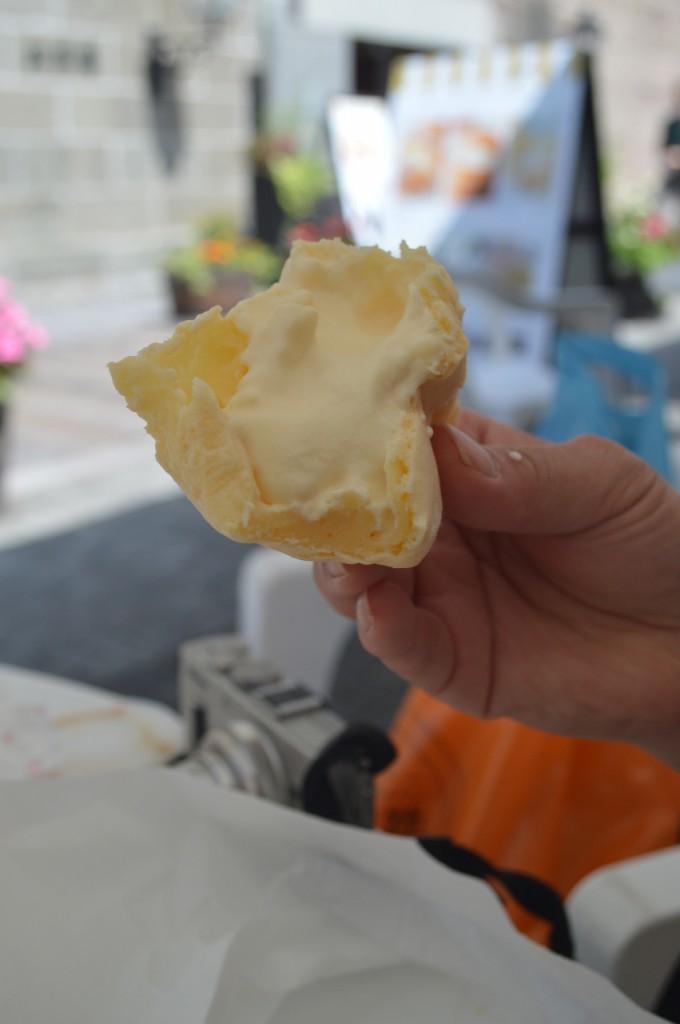 I bit into this doughy delight and as the name says, the dough was more chewy than I thought it would be. Not like gum but quite chewy for a cream puff. Very enjoyable, A great tasting dough mixed with beautiful cream. Hmmmmmm absolutely a great experience trying one of these. It was hard to stop at one!
The 2nd Cream puff was more of your standard cream puff but it also contained custard, What more can you ask for! Cream and custard! WOW!!!!
A nice light golden outside which encased the delicious velvety cream and custard inside, a beautiful yellow flowing custard. I recommend this place if your in Otaru and I will surely go back for another visit next time I'm in the area. I suggest you do too.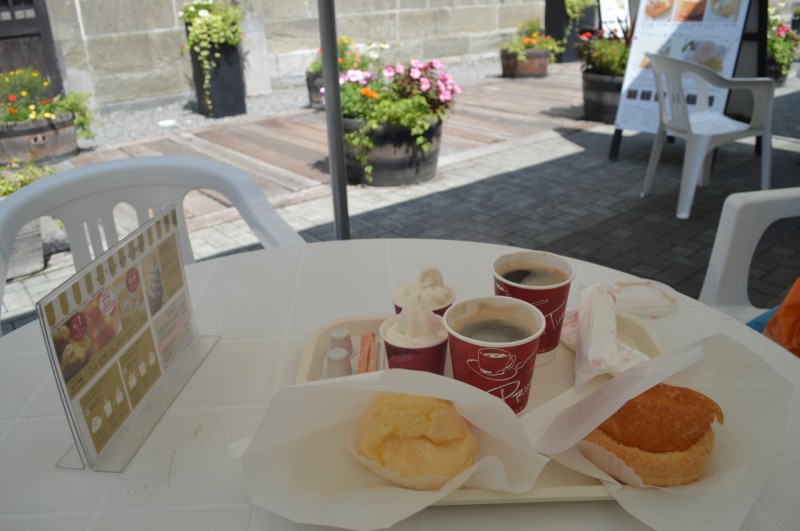 Writer – JD